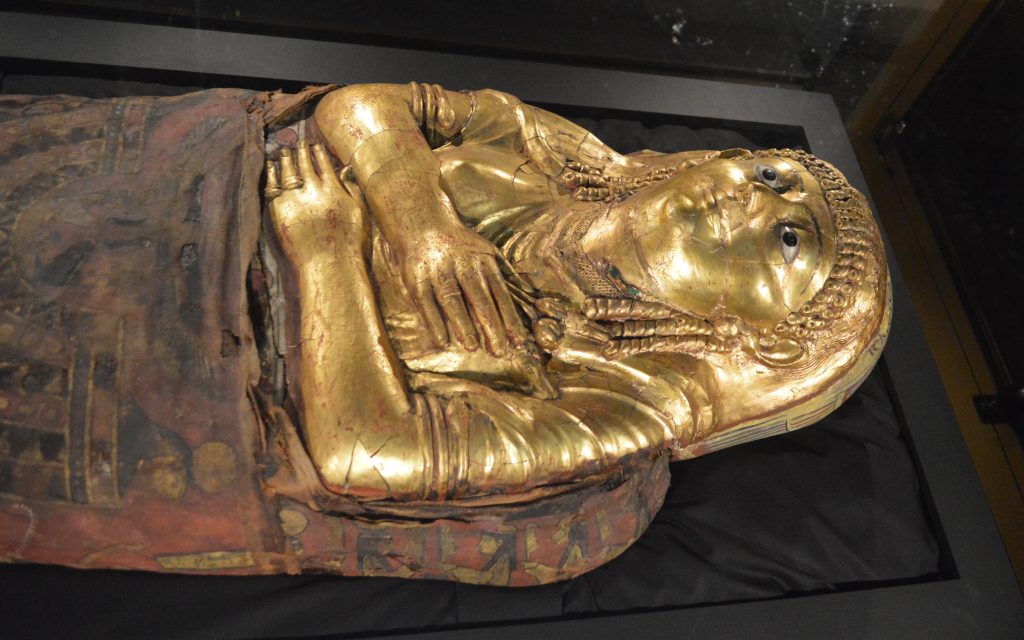 On September 26th 2023, Calder Class, including two pupils from Bleasdale class, visited the Golden Mummies of Egypt exhibition at Manchester Museum.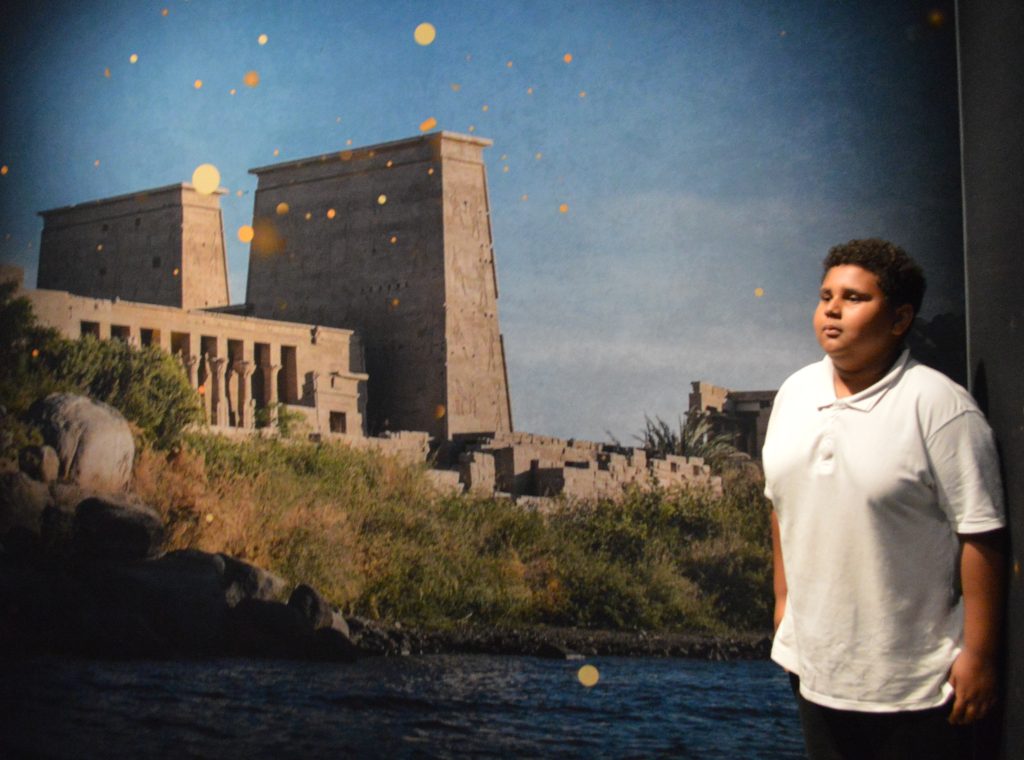 Calder class has been learning about pharaohs this term. The first hand evidence of mummification and elaborate sarcophagus structures brought their learning to life.
The pupils loved using the ICT equipment which provided x-rays of real-life mummies in the exhibition. The pupils were also amazed at the intricate details of the stone hieroglyphics also on show.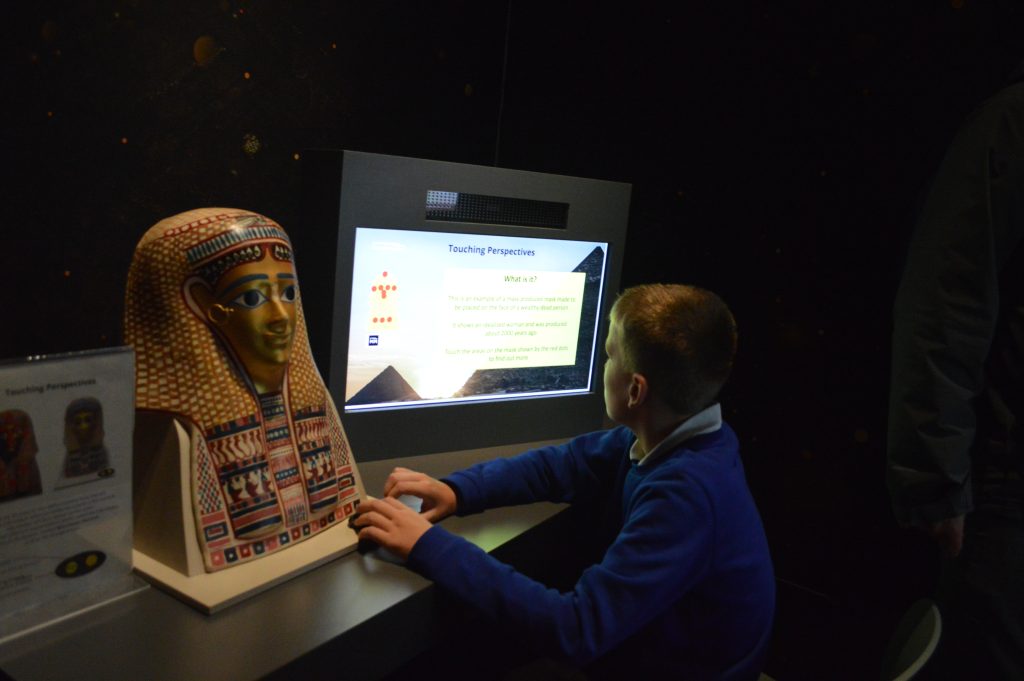 Whilst we were there, we ventured into other exhibit halls. The dinosaur and fossil room was a big hit. We could have stayed for many, many hours exploring the vast museum pieces, but time was against us. Some of the pupils were mesmerised by the hustle and bustle of the big city – especially the 'skyscrapers'.