Calder Class go farming at Greenlands
Calder Class had a fabulous time when they visited Greenlands Farm. This venue was chosen because this term's topic is about farming.  The pupils had the opportunity to hand feed two hungry young calves.  Many of the children were very entertained by the springing, noisy lambs. 
The guinea pigs were a firm favourite with most of the class.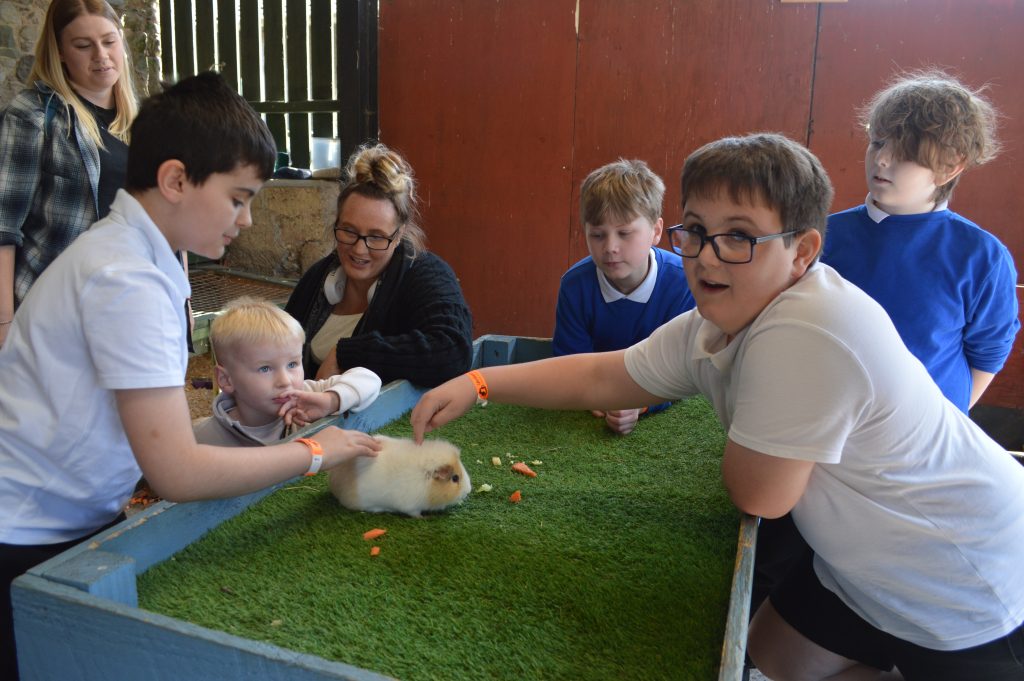 We had a yummy picnic lunch in the sunshine.  After lunch, the whole class went for a bounce on the convex trampoline.  A fun time was had by all.  It was especially nice to have the support from Mrs Nicholson and of course Mr Farnworth – the Cultural Capital King.
We spent some time in the reptile house being introduced to Kevin the tortoise (with loose bowels), a gecko called Leo and a rather gorgeous snake.  Quite a few of the class were brave enough to have the snake draped on their shoulder.