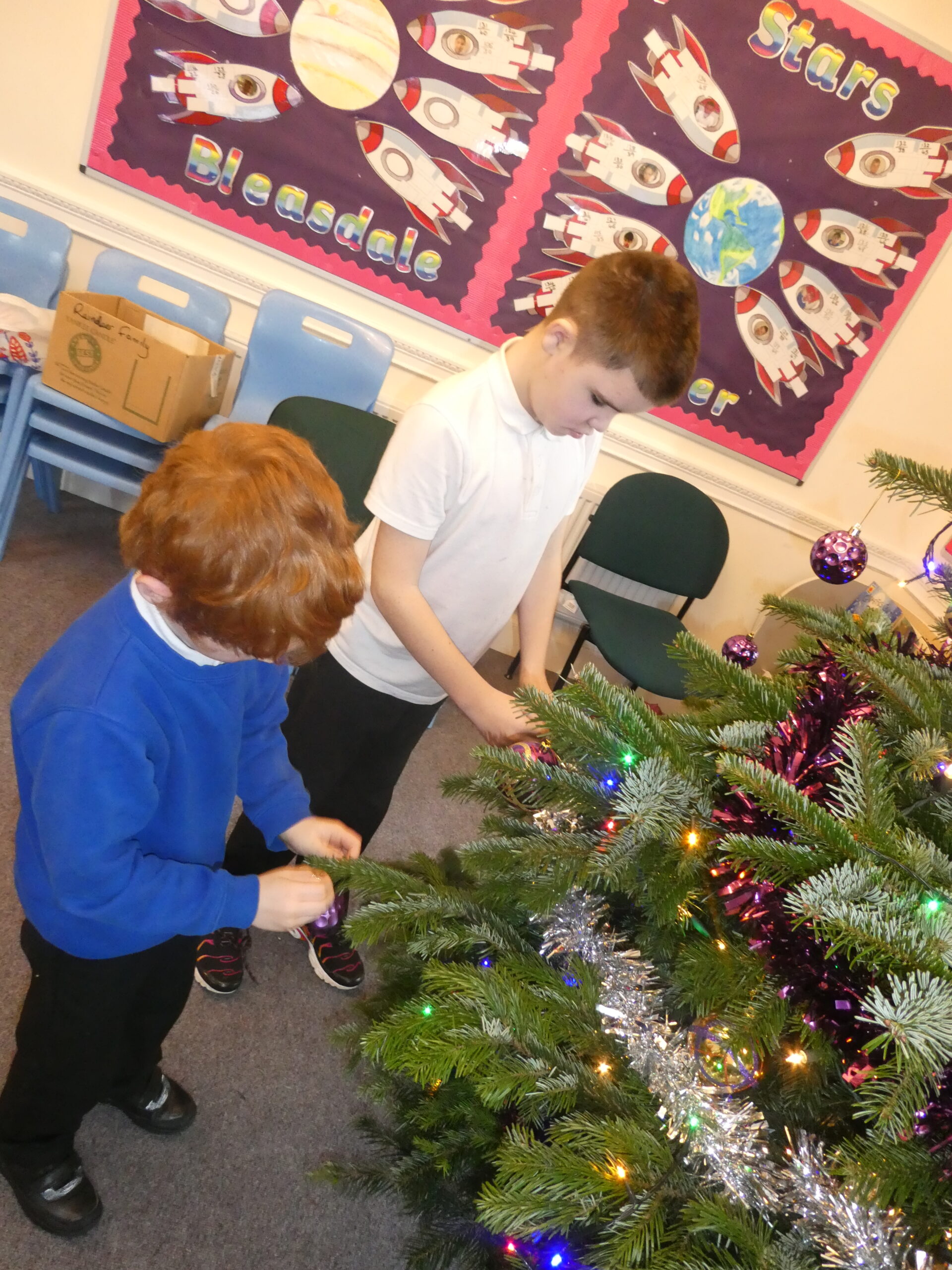 Christmas begins at Calder Lodge!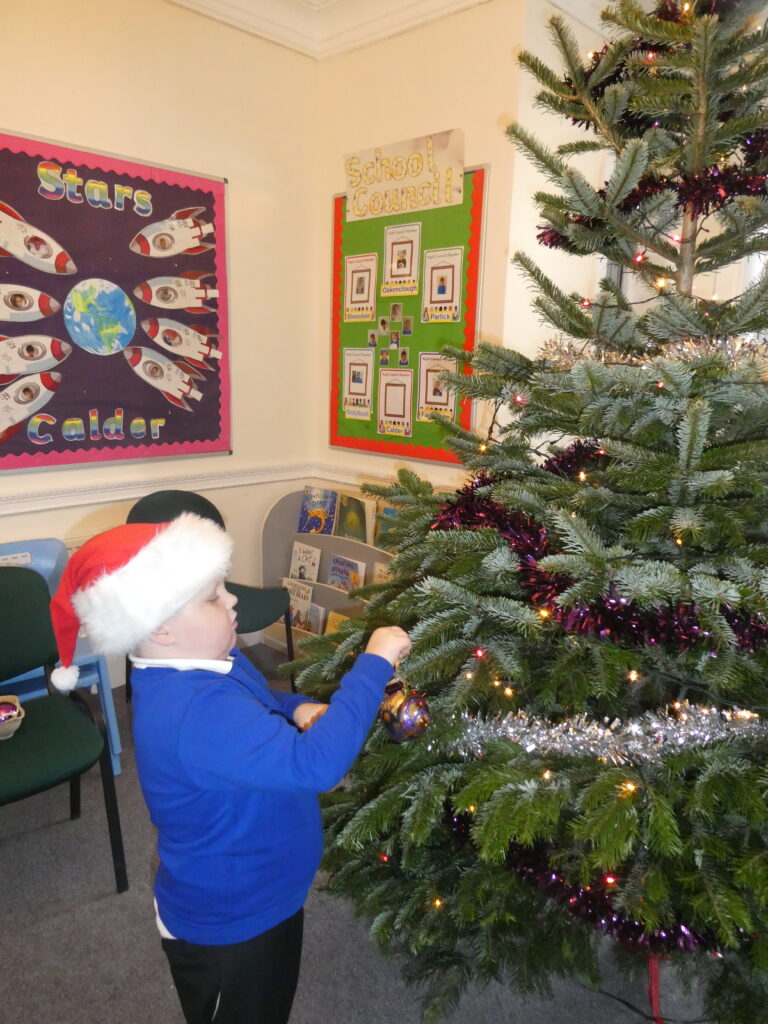 This morning we went to a local farm, Calderside, which supplies Christmas trees. We selected the best one we could find and took it back to school. During the day we listened to Christmas music whilst we decorated the Christmas tree. The baubles were a little fiddly but we got there in the end.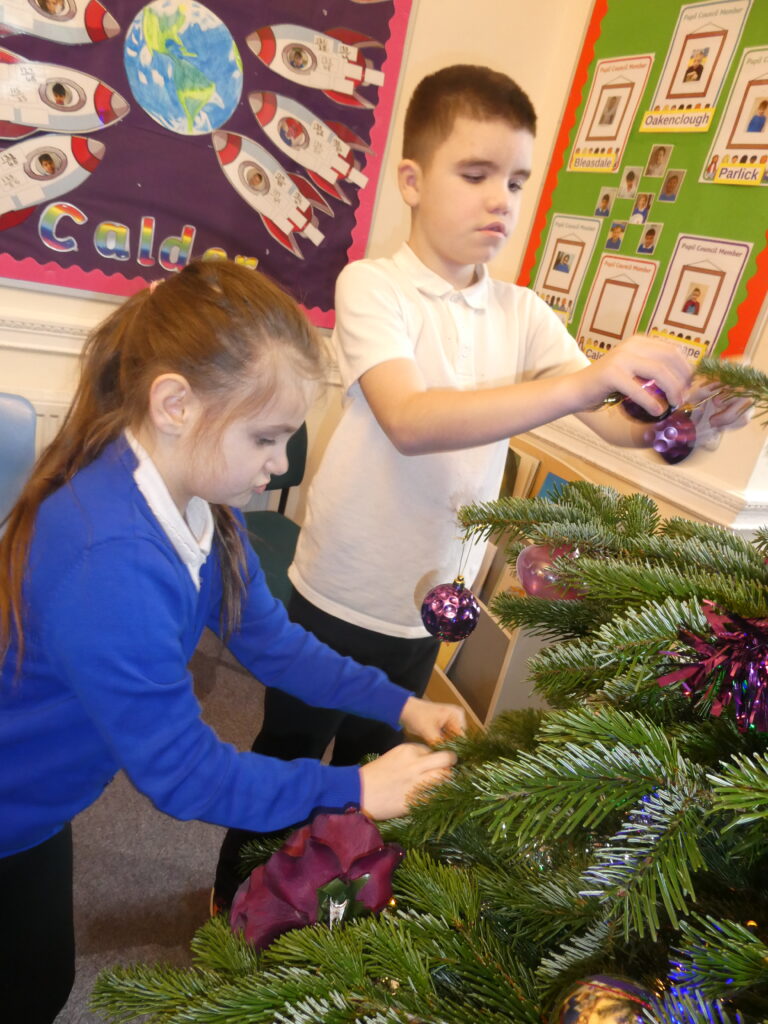 Over the next two weeks we will be having lots of Christmas fun. There are a variety of exciting trips happening including pantomime,cinema, chocolate making and most important, a trip to see the reindeers!
In school each pupil in each of the six classes will be making a christmas craft or treat. We will all then put these in a Christmas treat bag that each and everyone can take home. This means everyone in school gives everyone else a Christmas present!