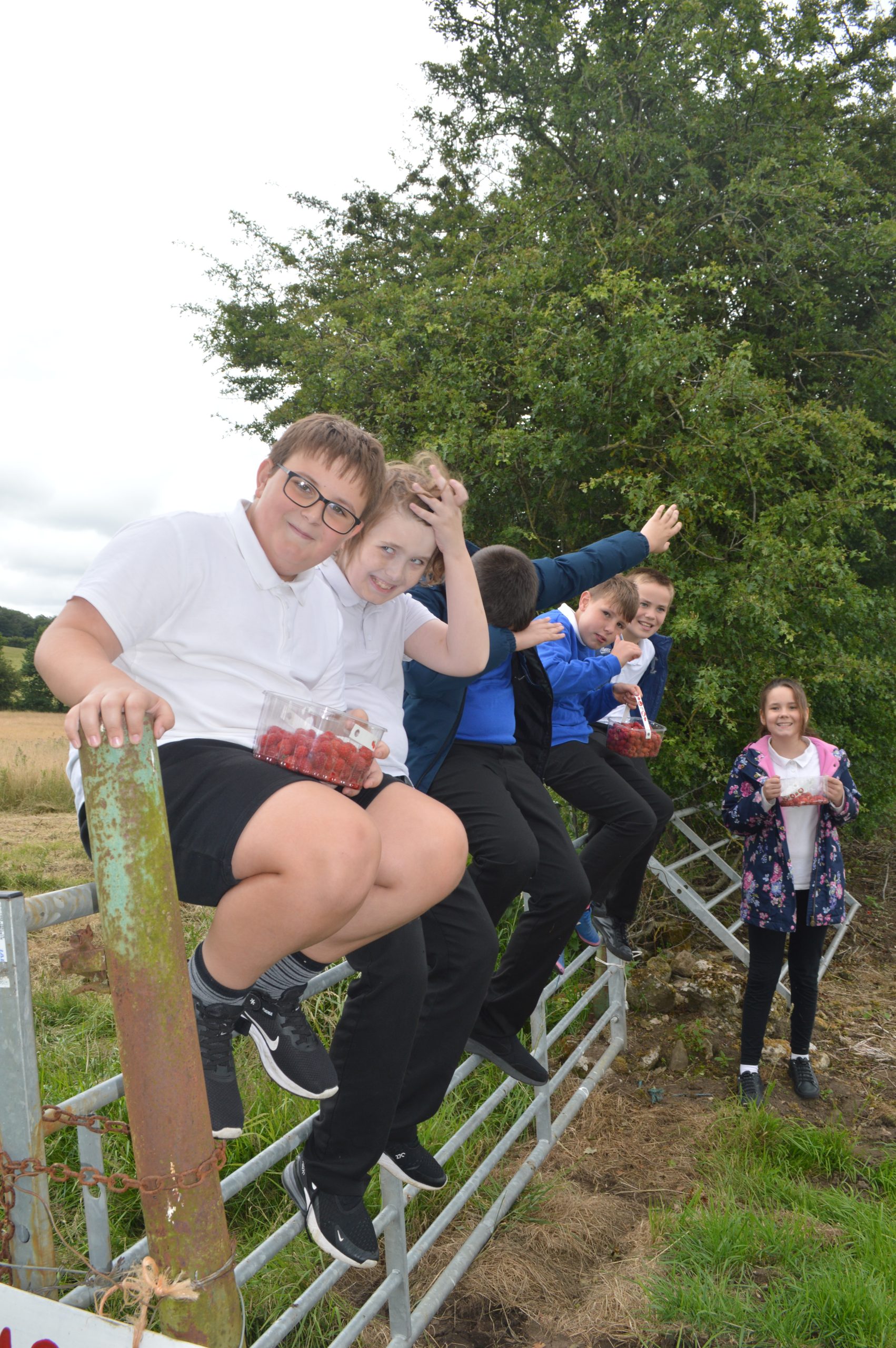 Fruit picking at Greenland's Farm.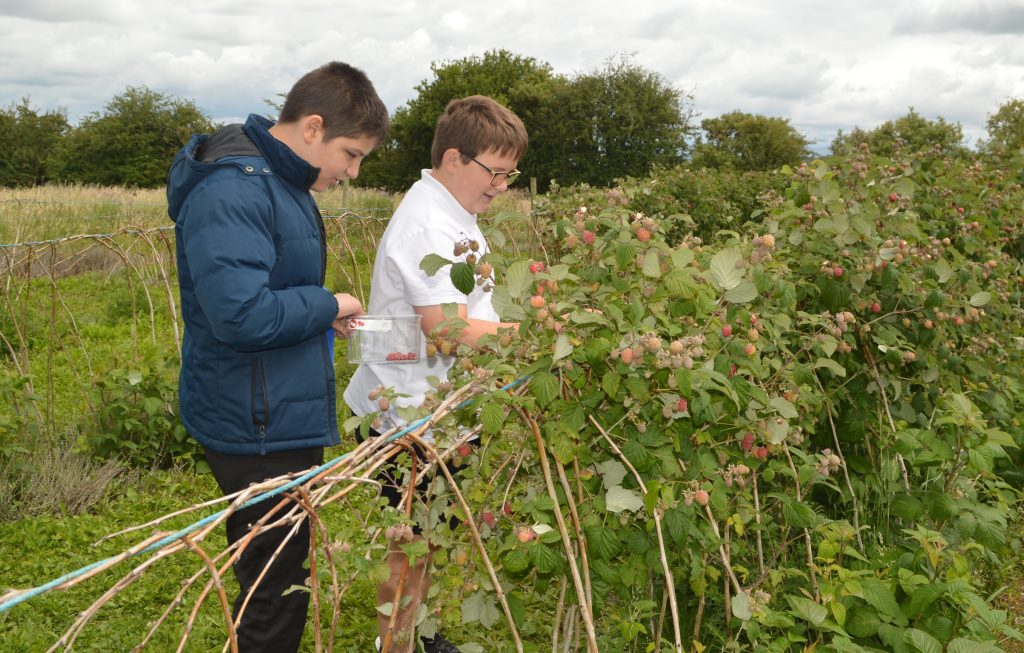 On Wednesday 5th July, Calder Class visited Greenbank Farm in Carnforth for our Cultural Capital trip.  This term the class has been engaged in a topic called 'Sow, Grow and Farm'.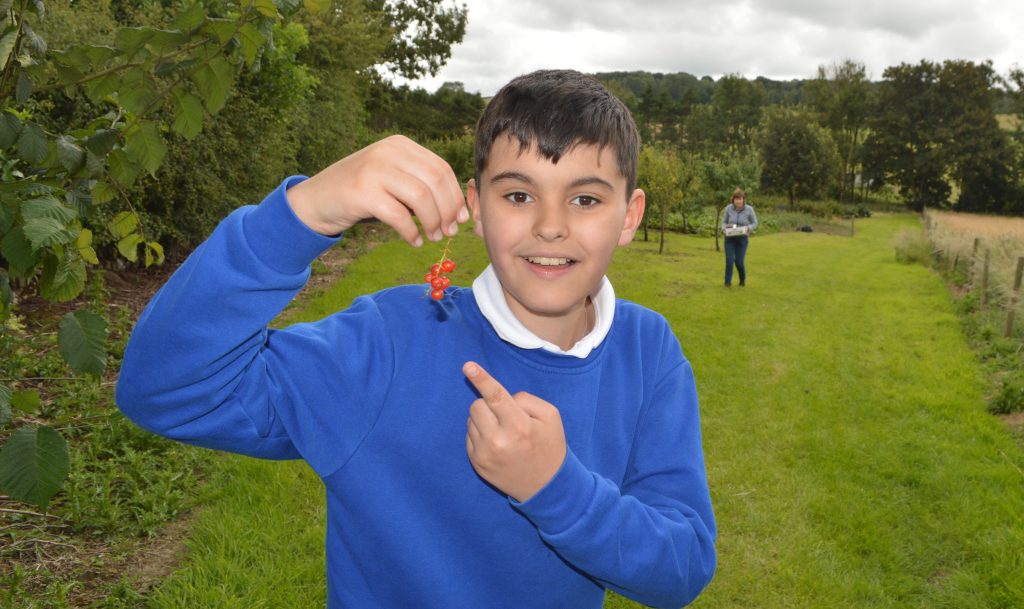 Over the term we have grown lettuce, strawberries, herbs, tomatoes and potatoes.  To round the topic off, we visited a local fruit picking farm.  The children worked in pairs to fill their punnets with raspberries and blackcurrants.
A few brave pupils attempted to eat really sour gooseberries.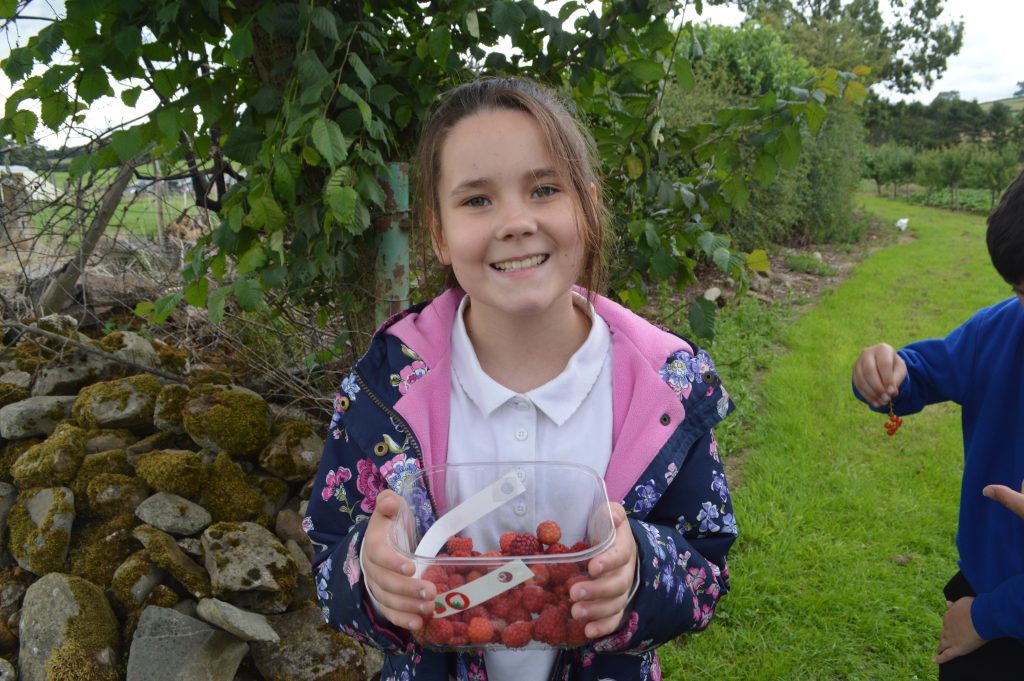 All the pupils loved finding ripe fruit to fill up their punnets (and their bellies).  Later this week, we plan to make jars of jam and distribute them to the other classes.  They will be able to share the fruits of our labour with their morning slice of toast courtesy of Calder class.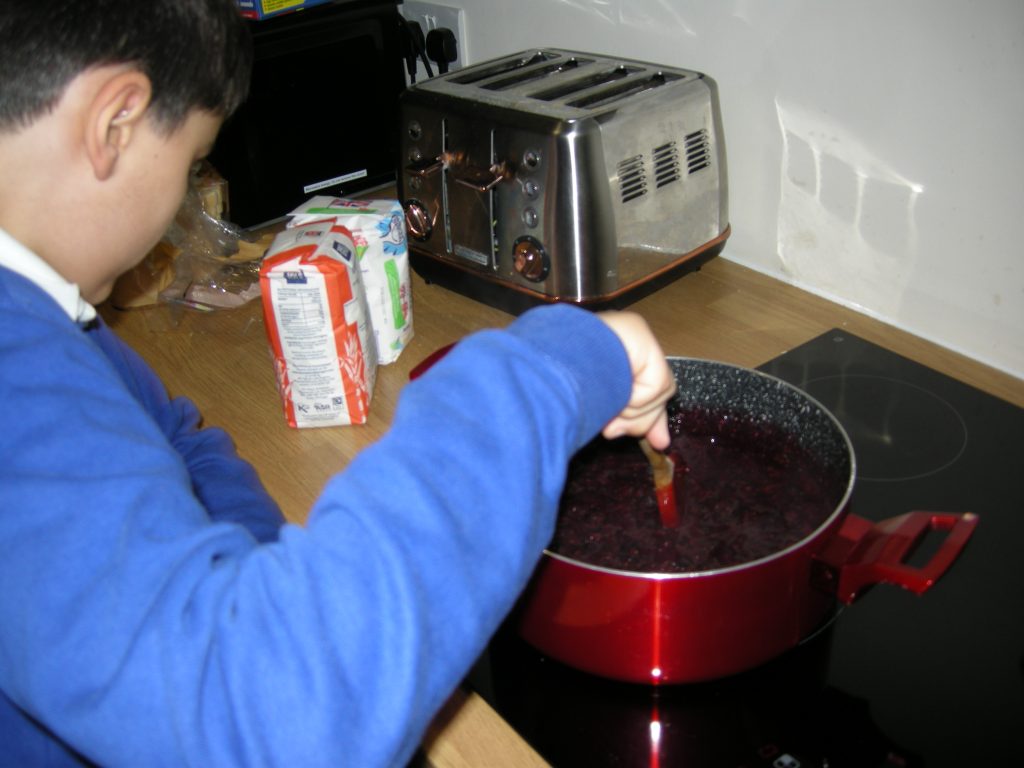 Awesome homemade produce.