South Lakes Safari Park
Calder Class, and a discerning visitor from Nicky Nook, had a fabulous time when they visited South Lakes Zoo.  It was their first experience at this up close and personal zoo.  Walking amongst the animals in their enclosures was all part of the experience. 
Unfortunately, the penguins weren't interested in being fed a bucketful of sprats, much to the children's disappointment.  However, whilst we were waiting for the penguins to be tempted by the exasperated zookeeper, the howler monkeys gave us a front row 'whooping' contest.  There was even a monkey pirouetting on top of a high pole.  This kept everyone very amused.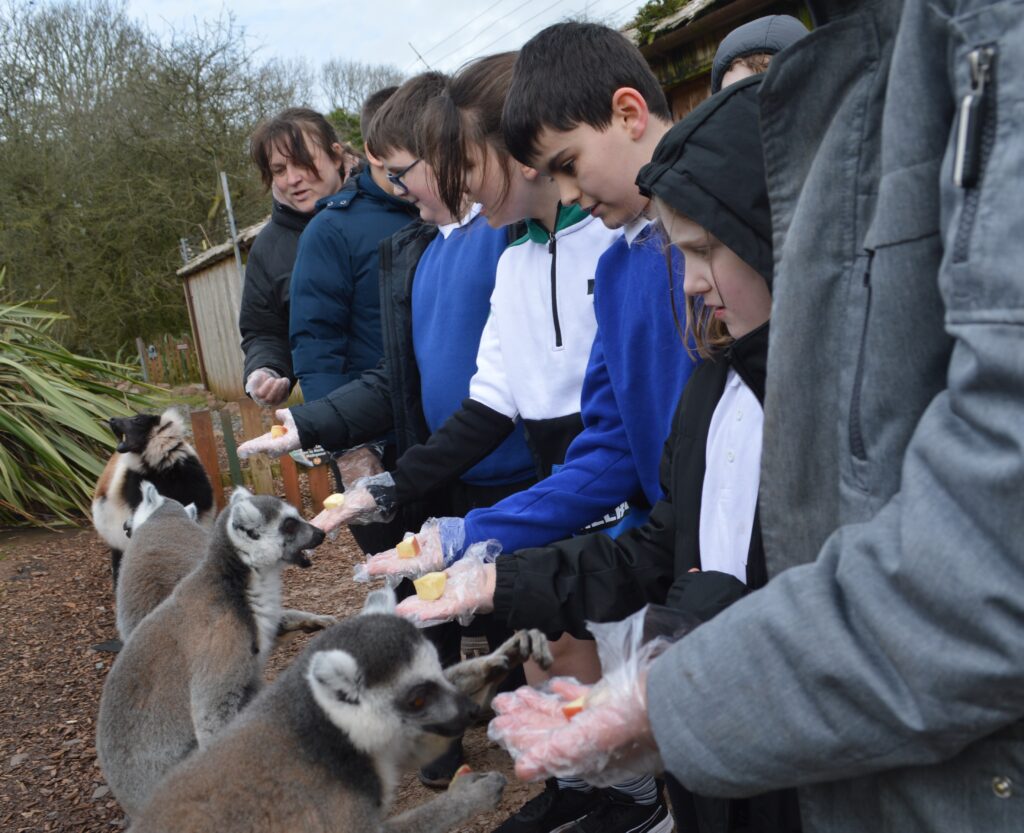 All of the pupils had the opportunity to hand feed a group of ravenous lemurs.  They listened extremely carefully to the zookeeper's advice regarding safety around the lemurs.  Initially, it seemed that the lemurs were also not interested in accepting a free meal from Calder Lodge pupils.  The zookeeper disappeared for a few minutes attempting to call the lemurs from the nearby treetops.  Before too long, a conspiracy (collective noun) of hungry lemurs gathered on the enclosure fences ready to be fed.  The children were extremely sensible and happily offered fruit to the wide-eyed animals.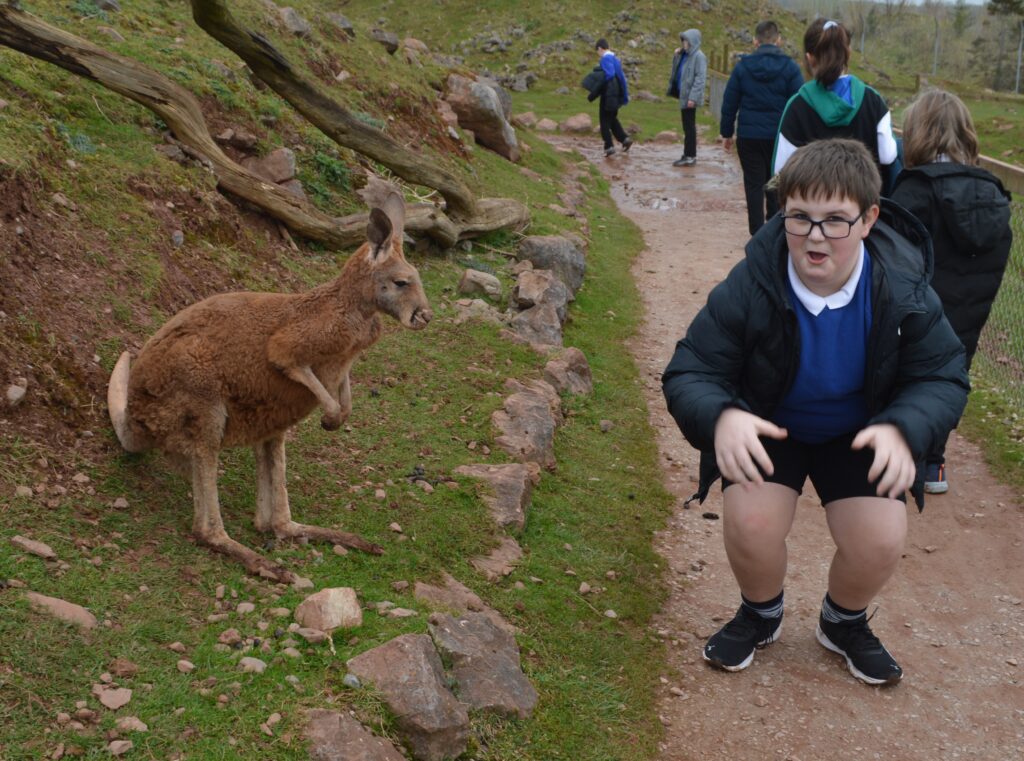 As they reluctantly boarded the minibus ready for the ride back to school, most of the pupils were requesting a return visit.  Mrs Mott and Ms Jameson resisted the temptation to sneak a baby prairie dog in their pockets.  Or did they?!