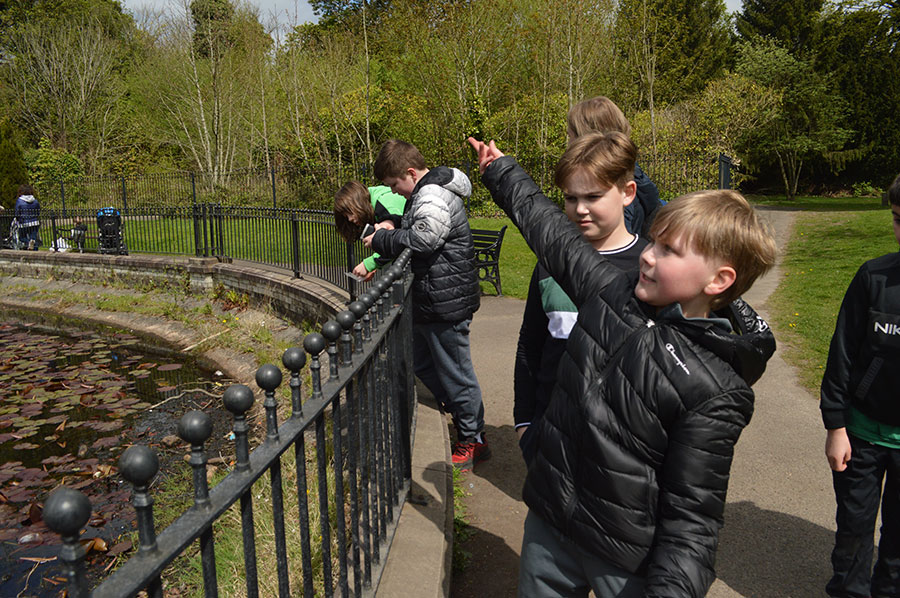 The Wishgranter at Haigh woodland park
On Wednesday April 27th, Calder Class were fortunate enough to visit Haigh Woodland Park in Wigan. The boys spent their time playing crazy golf, having fun at the amazing play park and exploring the woodland landscape.
The boys were put into teams, each team was supported by an adult. They were quite inexperienced and needed advice about how to hold the clubs. Some of the golf stations were really tricky, but the boys all encouraged each other and offered advice regarding best places to take shots from. One stood next to the hole for another so that he could gauge where to aim his golf ball. Some pupils lost their golf balls in the extraordinarily tricky water station. But they laughed it off and offered to retrieve the balls with the handy net which was available to scoop the balls out.
When we moved over to the park, the pupils played really well together. They particularly liked the rope see-saw. The chanted together in a Viking style as they rocked to and fro.
The class has been exploring a short film called The Wishgranter. In the film, people throw coins in a fountain and the Wishgranter sends their wishes from his underground domain. In homage to this activity, the boys brought in coins to throw into the lily pond. They all took it in turns to make a wish and launch their coins into the fountain.